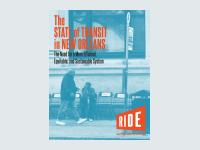 Ride New Orleans' analysis in this report highlights several critical findings.
By the end of 2012, just 36% of the pre-Katrina transit service offered by the New Orleans Regional Transit Authority (RTA) in 2005 had been restored – although 86% of New Orleans' population had returned to the city.
Service reductions have been worst in areas where transit service is needed most: low-income...
|
More >